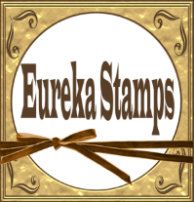 digi29401 Butterfly Pattern
Today the challenge is "Inspired by a Song" I chose the large butterfly shown above and the song Butterfly Kisses
I think it's a gorgeous song and I love this picture of my daughter and my Great Aunt's Roses.
I printed the butterflies quite large, the one above I sprayed with red and then yellow glimmer spray, the one below, I colored with my copics then lightly sprayed it with the red glimmer spray. After it dried I applied crystal glitter glue and spread it thin.
Here is a full shot of the whole page, I used the Cherry Limeade Cricut Cartridge to cut the letters and added some flowers and dew drops to accent.
Thanks for stopping by, if you want your own butterfly image click the picture above and you will go right to the page in the store.
Now it's your turn to play along, click the Eureka logo at the top of this post and head over to the challenge blog and link up with us.
Thanks so much for stopping by, please let me know you were here by telling me what you think of my layout.