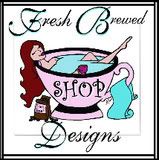 I'm using the new Butterfly fairy for my project today, isn't she beautiful?! I love her so much.
She was really fun to color too, lots of options with her!
I added
Icicle Stickles to her wings, the small butterfly and the flowers.
I added her to the top of a fun box I found on the SIL store's site.
This is what I put inside, it will be great for a small gift or gift card even.
Here's another view of it closed but with the strap still open, you can see the back of the fairy there on the right, I covered the back with striped paper that matches what's inside.
Thanks so much for stopping by, the theme for the challenge right now is flowers, so head over to the
blog
and join in with us!
If you missed the post this is why I can say "us" now :D