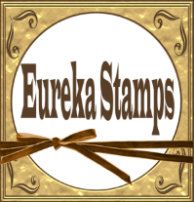 If you want to shop, click on the girl it will take you right to the balloon and balloon holder page, if you click on the phrase image it will take you to that page so you can buy these images.
For the flower balloons I printed 2 tulips on pattern paper and the daisy on white paper.
I used some gray twine for the string and attached them to the page with foam tape.
This is what the lay out looks like, how fun is this?
I just love this little girl, she's so sweet. To give her this look I printed one image on white paper and another on pattern paper. I cut her dress from the pattern paper, colored her in on the white then glued the dress on top.
This picture you can see that I cut her fingers and put the twine under so it really looks like she's holding them.
Thanks for stopping by, I hope you will let me know what you think and I really hope you will link up with us for this challenge. If you click the logo at the top of this post it will take you to the challenge blog!