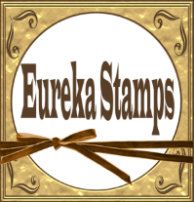 This weeks challenge is to use a spring image and colors. So I went to my new favorite paper stack from DCWV, The delightful stack. LOVE it so much!!
And one of my favorite images, the
sweet bunny.
I love the sweet expression and her cute foot. I've been trying my hand at making beaded pins since they are so popular now. I do not have a bead store near me so I'm limited to Joann's selection. But, still, I like how they turned out, cute I think.
And, yes, another easel card, it's just so fun to do these, to give the recipient a little extra joy to display the card and know it won't fall over or fall flat. The ribbon I used is from 3 Girl Jam, gorgeous soft ribbon.
She's on an action wobble so she wiggles all around, fitting for the playful tag I added.
I tried and tried to get a shot of the sparkle but this is the best I could do. There is glitter on the paper and on her cheeks, ear and foot along with the center of the flowers.
Makes my heart happy
Love how this came out, this paper really makes a huge difference. Click the link above to join us in the challenge and I also added a link up there to the shop to buy your own bunny.