I have been invited to be a designer for the
Decorate to Celebrate challenge blog
!!!! I am thrilled to be part of their super talented team!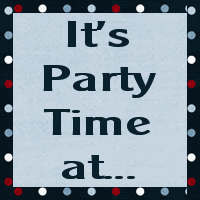 The theme is Anything goes, so be sure to
link up
with us!
Today I have a really cool (in my opinion) double easel card.
I found these little calendars at Dollar General and have been wanting to get them made up and sent out to some friends and finally came up with a cool idea for them.
I started with an 8 by 4 inch piece of paper, I then cut 2 4 by 4 square cards and the 4 by 4 tops for my cards. I placed the cards opposite each other with the opening facing and the folded edge one on my left and the other on my right. This is how I placed my front panels to make sure they would sit right to determine the angle of the fold.
So you can see below, when the card is closed you can still read the panels as you can when they are open.
I mounted the calendar on 2 mats using foam tape between the mats. This gives enough height for the card fronts to sit behind the calendar.