I have been invited to be a designer for the
Decorate to Celebrate challenge blog
!!!! I am thrilled to be part of their super talented team!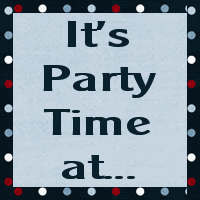 The theme is Anything goes, so be sure to
link up
with us!
Today I am sharing a really cool and fun quadruple easel card! I know right!!!?? I found the tutorial on
you tube
. I recently bought this Happy Day paper stack and have been using it like crazy and decided to base this card on the tea cup paper. I found the tea cups and tea bag svg files in the SIL store
So this is what the card looks like when it's closed. I added the extra squares to the top because I wanted it decorated as well. I just used a font from my library and let my machine write it with the pens then cut it out using an offset.
This is the same view as the first picture, just a bit farther back so you can see how it's open.
Here are the measurements I used for this card:
the main base piece is 5 1/2 by 5 1/2
the pink layer is 5 1/4 by 5 1/4
2 grey pieces cut at 2 1/2 by 5
8 pieces cut at 2 1/2 by 2 1/2
You don't need to add a stopper to each easel, they stand open with out it. I added the tea cups to cover the seam between the grey pieces.
Isn't the tea bag adorable? The file originally has a cute face to put on the bag but I left it off.
Here is a
link
to the you tube tutorial that I watched.