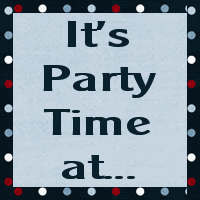 When I saw this design in the SIL store I thought it would be a great masculine card.
There is just this one piece to cut, no layers at all so I added some glitter to the flames, the star on the hat and the balloons.
It's REALLY hard to make such a simple card! lol But I do like how it turned out.