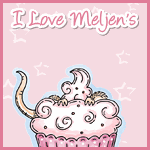 I'm doing the challenge at MelJen's again. I actually won a few weeks ago and this was one of the digi's I got!
I love this dragon and I don't think I'll color her any other way, she just looks perfect to me!
You know how I am with my easel cards, I finally tried the Zfold version and love that too! So fun! I pulled out one of my Pinque Peacock buttons to hold the card open and she's mounted on an action wobble
There are chunky sparkle pieces, no clue what they are called, I just put a big glob of glue down and poured a bunch on, waited for it to dry then put the rest back in the bag.
Pretty right? The sentiment is from Unity, I love the different fonts on one stamp look.
and for the
photo inspiration challenge at Designed to color.
This picture makes me think of this card for some reason, king of fluffy and cloud like.